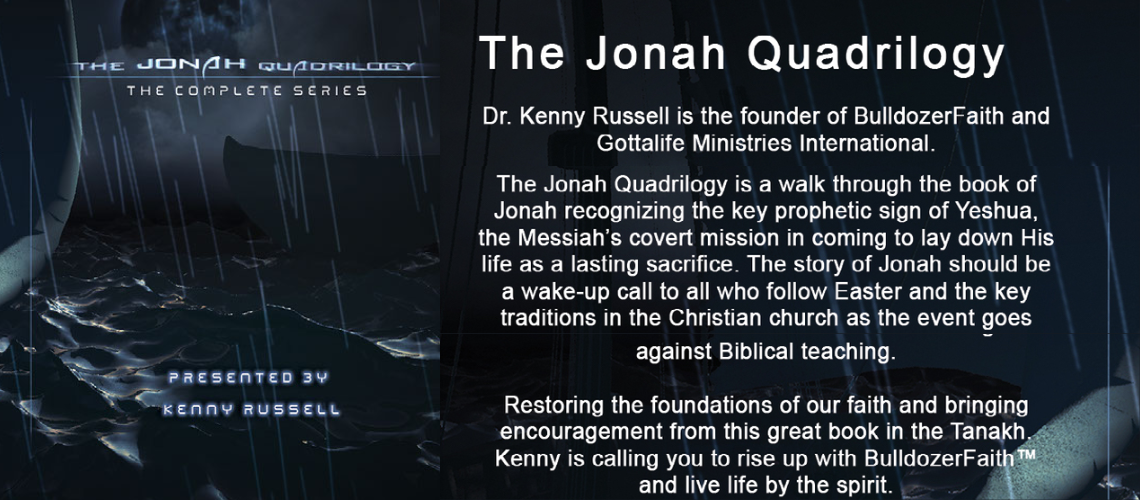 The Jonah Quadrilogy is a walk through the book of Jonah recognizing the key prophetic sign of Yeshua, the Messiah's covert mission in coming to lay down His life as a lasting sacrifice.
The story of Jonah should be a wake-up call to all who follow Easter and the key traditions in the Christian church as the event goes against Biblical teaching.
Restoring the foundations of our faith and bringing encouragement from this great book in the Tanakh. Kenny is calling you to rise up with BulldozerFaith™ and live life by the spirit.
Please enter your YouTube API key to embed galleries.