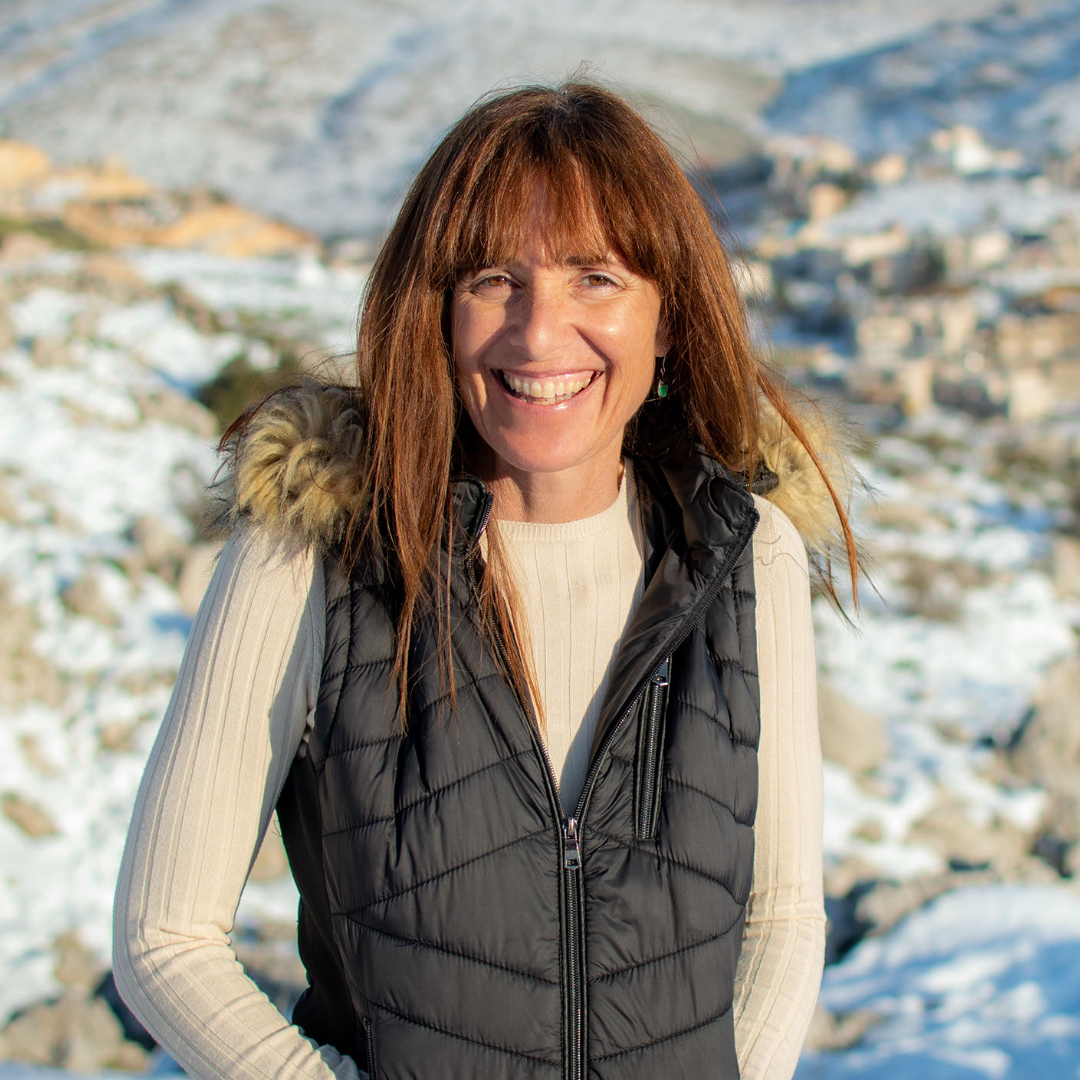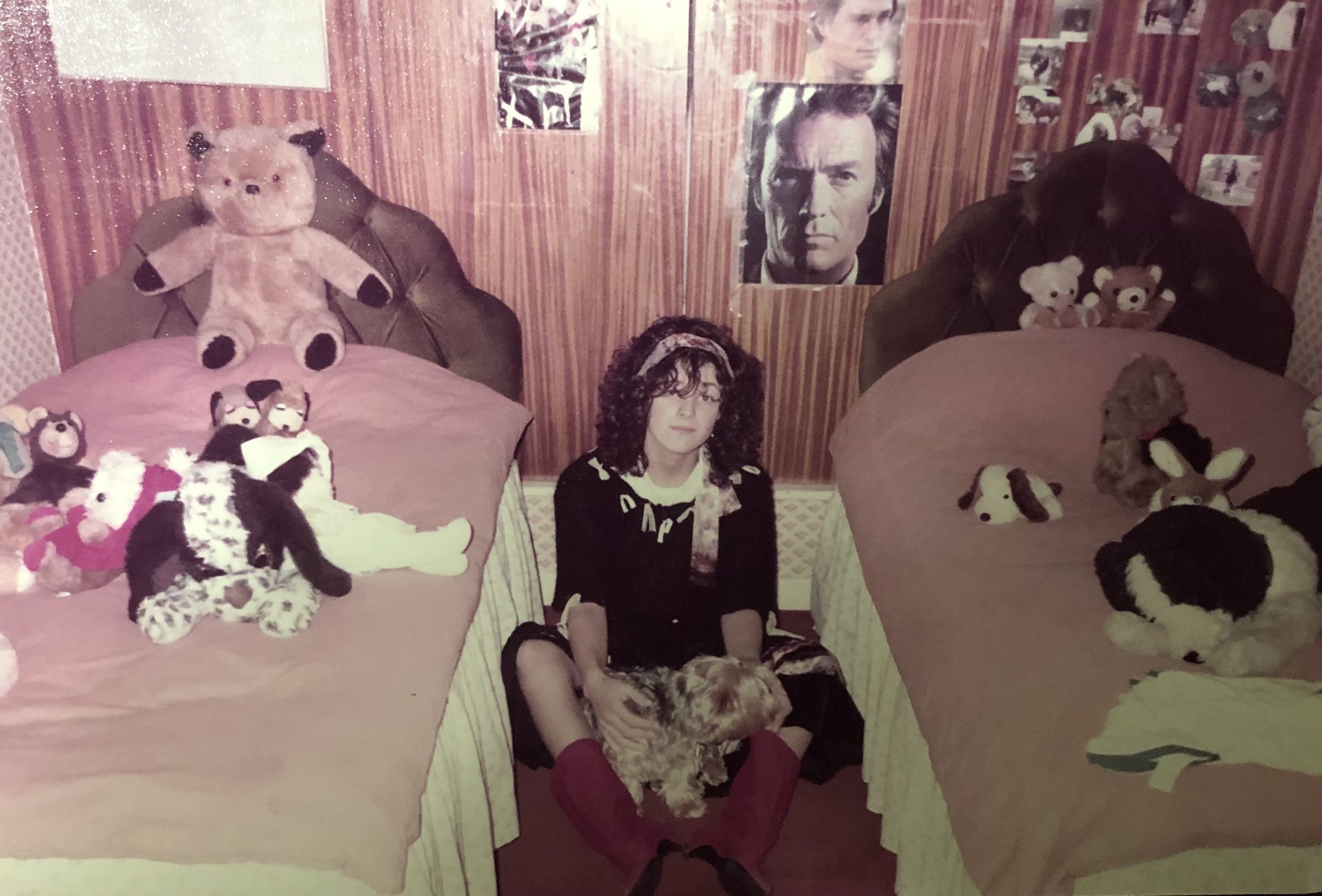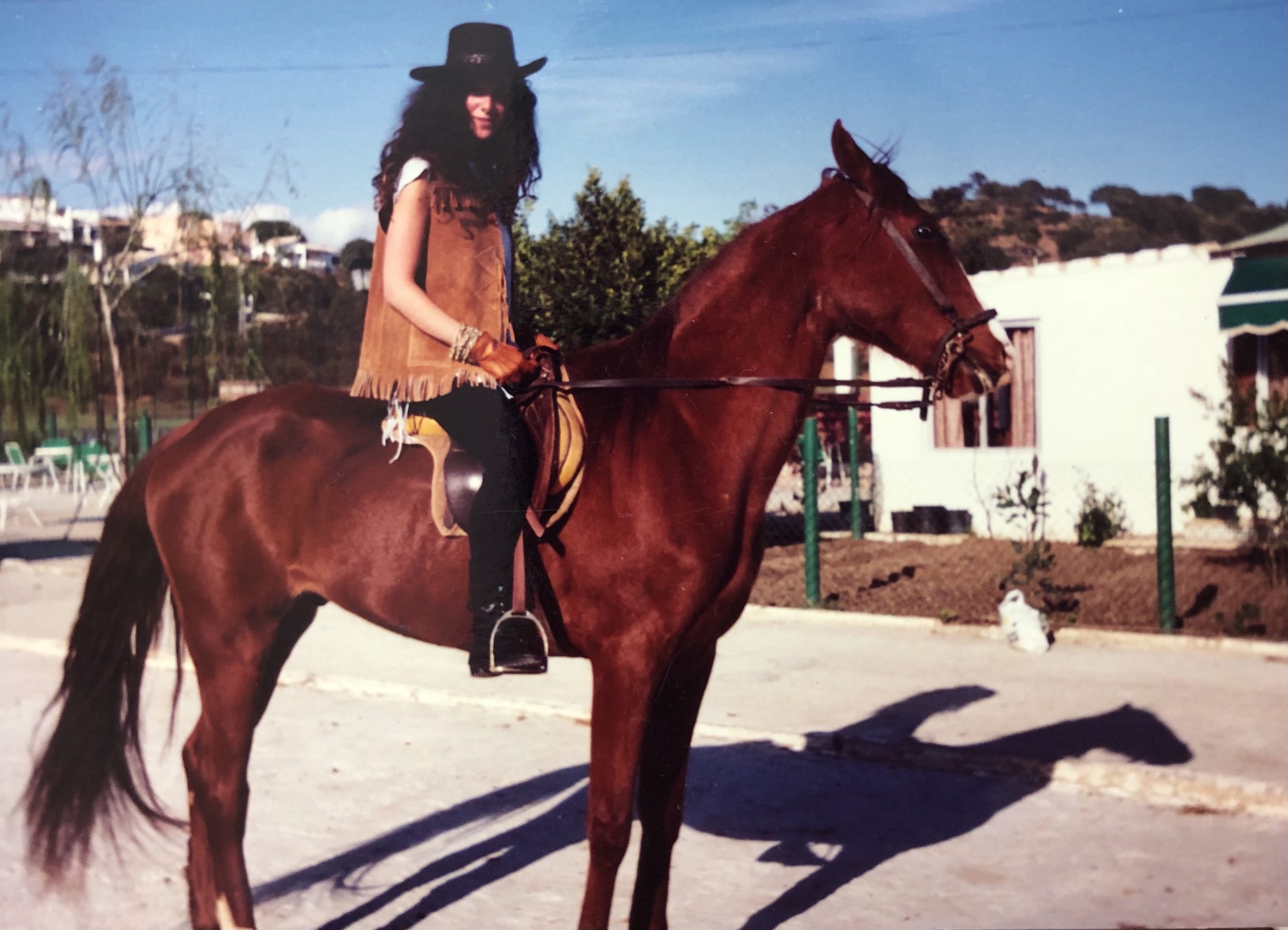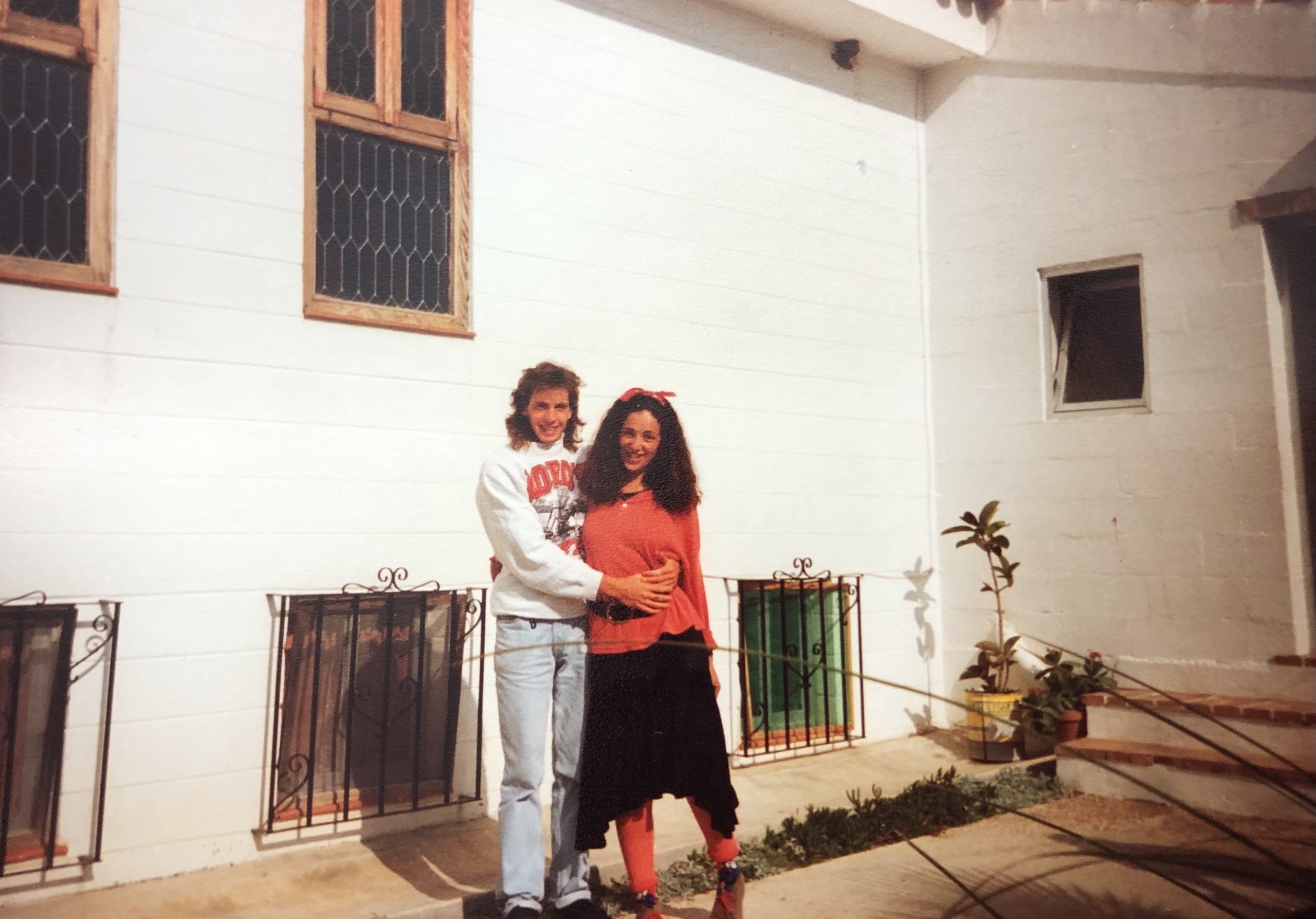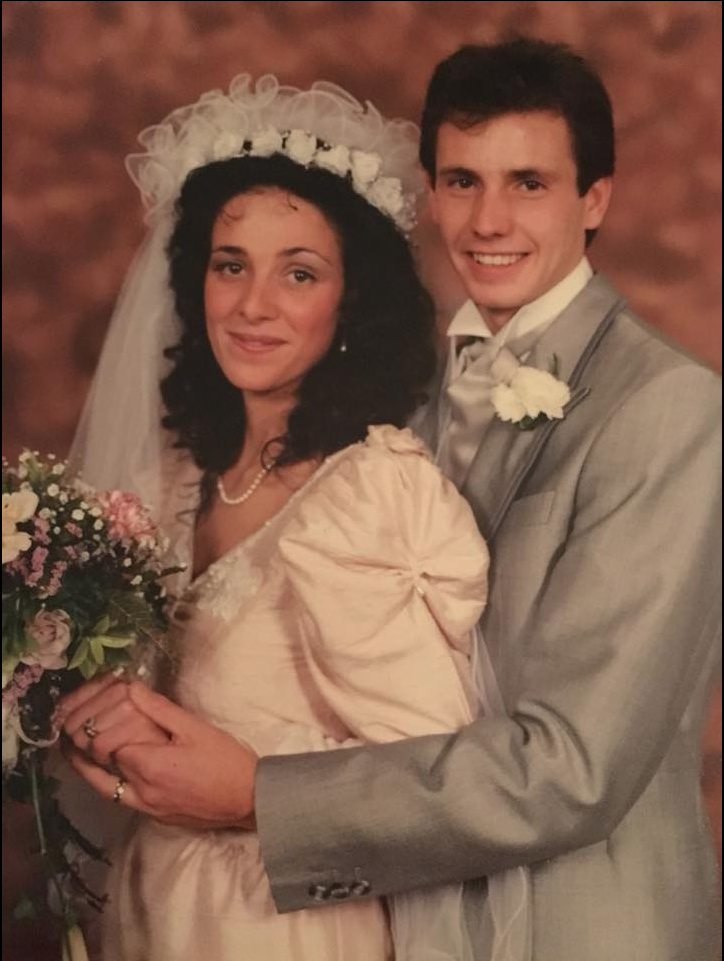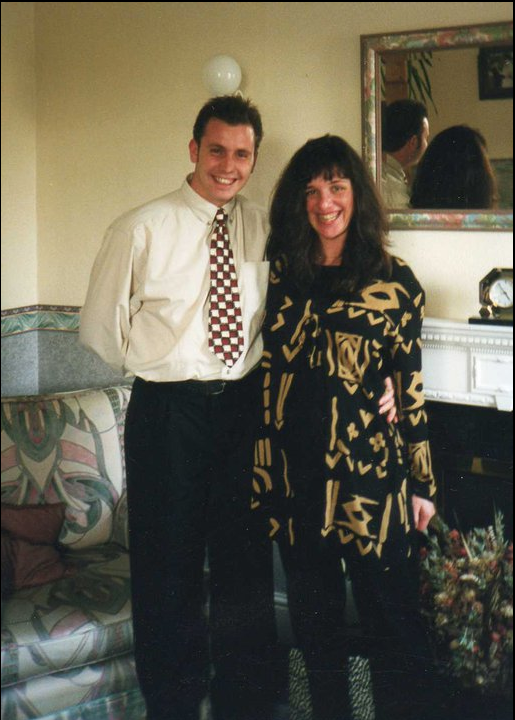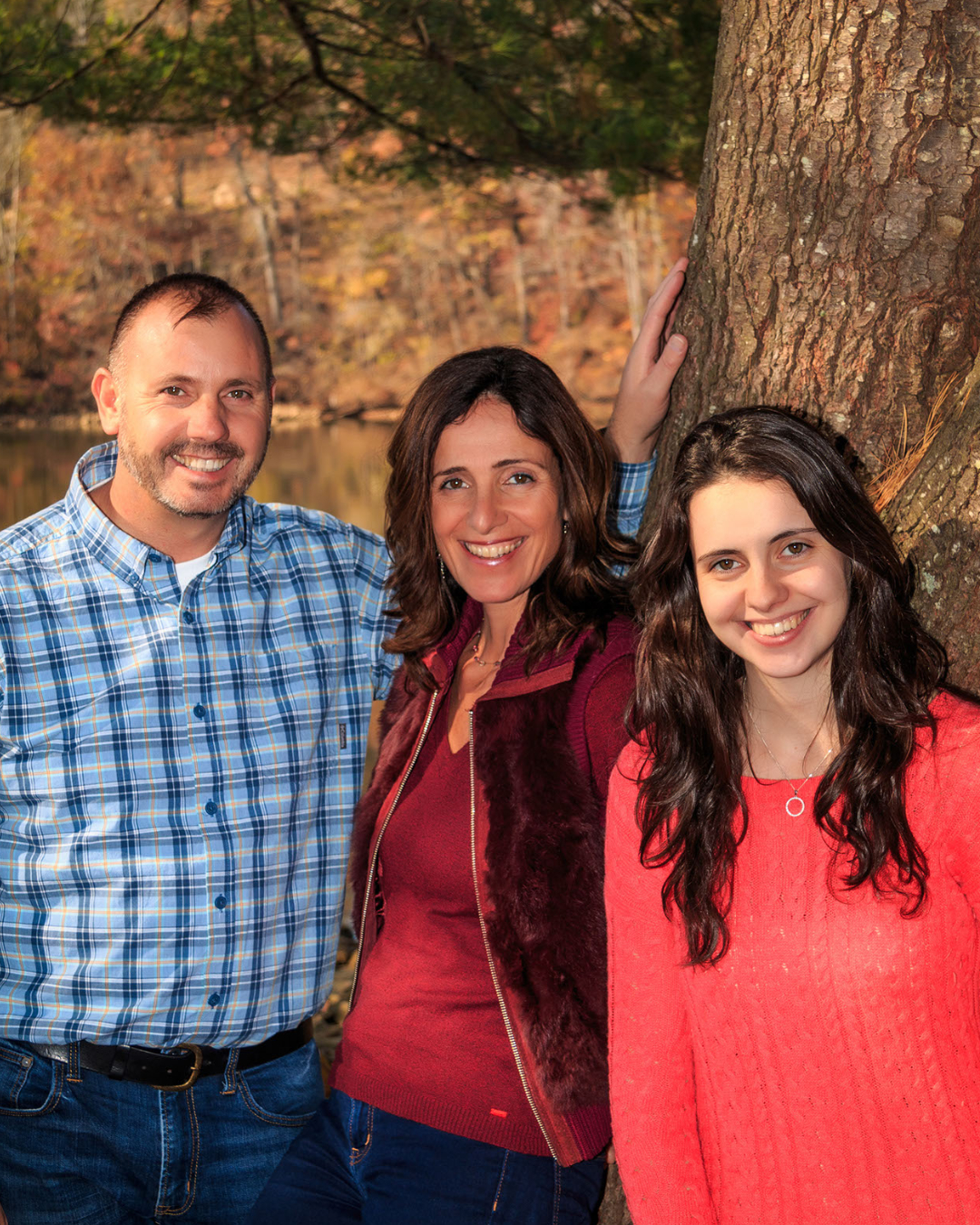 "Finally, be strong in the Lord and in his mighty power. Put on the full armor of God, so that you can take your stand against the devil's schemes. For our struggle is not against flesh and blood, but against the rulers, against the authorities, against the powers of this dark world and against the spiritual forces of evil in the heavenly realms."
Ephesians 6:10-12
Despite World War II ending more than twenty years before Hayley's birth, she learned from a young age what anti-Semitism meant. Bullied in school and told to return to the gas chambers, Hayley felt like an outcast for most of her life. Raised in a non-religious Jewish home, she yearned to find where she belonged and discover the meaning of life. On her quest, Hayley would face many challenges and experience both sides of the spiritual realm — darkness and light. 
Looking back, Hayley can clearly see the seeds that were planted from infancy. It was as though a spiritual deposit was made on her life at an early age through healers and clairvoyants, giving her a deep desire for the supernatural. On many nights, Hayley would often lay in bed, holding her hand out in the darkness and whispering, "God, if you're there, just touch my hand." 

At eleven years old, Hayley was sitting in the synagogue for the Yom Kippur service — her family only attended synagogue on the high holidays — and she asked herself, "What am I doing here?" Despite her Jewish family surrounding her and the religious leaders reading from the Torah, she felt there was no God to be found in the synagogue. On that day, Hayley decided to search for her sense of belonging elsewhere, which sadly led her to experiment with drugs and look for God in faraway places. 

Seven years later, Hayley is working at the Palace Theatre in London, dressing the performers and acting in a few scenes in the famous musical Les Miserables. As exciting as the job seemed, it was a dark environment of sex, drugs, and alcohol. The lifestyle took its toll on Hayley, who had begun suffering from extreme anxiety, resulting in frequent panic attacks, which she would try to suppress through drugs and alcohol. When the pressure became too much, Hayley left the theater and sought work away from London, saying goodbye to the city and hello to the next chapter.
Up until that point in her life, the only instructions Hayley had been given from others were to do well in school, get good grades, be accepted into college, find a well-paying job, get married, have children, and settle down. Over and over, she would be told not to miss the boat of opportunities; but, again, Hayley felt a hole in her life and thought there had to be more than all of this! 

Having grown up with horses, Hayley traveled south to Cornwall, where she worked at a stable to obtain an instructing certificate. However, not only was she spending her days with the horses, Hayley was surrounded by people who were doing drugs, teaching New Age doctrine, and practicing witchcraft. Going in a downward spiral, believing there was no way out, Hayley sought the help of a career advisor, which led her to be accepted into a drama college in St.Austell. Despite the New Age undertone of the program, Hayley's time at the theater school was God-ordained and helped rebuild her confidence. 
During her time in Cornwall, God had His hand on Hayley's life, introducing her to key people who would ultimately present her to His Son, Yeshua. "I can't believe in Jesus; I'm a Jew," Hayley would exclaim as believers tried to talk to her about faith, hope, love, and joy, showing her how the Old Testament points forward to the coming of the promised Redeemer and the New Testament reveals the promised Messiah in the form of Yeshua (Jesus) of Nazareth. 
"When you are sharing Yeshua with someone, you really need to pray and allow the Ruach HaKodesh (Holy Spirit) to speak through you! When we ramble on about the technicalities of our faith, the recipient will have no clue what we're trying to say; however, when we allow the love of God to lead, guide, and communicate through us, that speaks more than all the doctrine in the world!" ~ Hayley Russell
Suffering from depression, anxiety, and panic attacks, Hayley tried many New Age treatments — hypnosis, polarity, yoga, crystals, and more — however, rather than relieving her mental health disorders, they were stirred up, as though the devil was swirling her emotions in a black cauldron. When her anorexia and bulimia became life-threatening, Hayley went to a medical doctor for treatment. After sharing her story, the doctor turned to Hayley and said, "You know what you need? You need a good dose of Jesus!" Unbeknown to Hayley, the doctor had been radically born-again, delivered, and healed from the New Age world — another God-ordained encounter! 
Finding herself amid so many believers who were telling her about the love of God, that Jesus (Yeshua) was also a Jew, and that God had a plan and purpose for her life, Hayley thought that she might find the peace she was looking for in a church. Since childhood, Hayley had always believed that she would be struck down with sickness or even doomed to die if she were to step into a church. Nevertheless, she pushed those thoughts aside, and, in the middle of the day, with no-one around, she braved her way into the local St.Austell Anglican Church. As Hayley looked around and took in her surroundings, she noticed two angels in the arches. One of the angels held a shield with a cross on it, while the other's shield had a Star of David imprinted on the front. Dumbfounded, Hayley questioned why a Jewish symbol would be displayed in a Christian church, and then she heard a still small voice, the one she'd been waiting her whole life to hear, speak for the first time. "I am your God. I am Jesus, your Messiah!" 

A light bulb went off in Hayley's head as she watched all the pieces come together. It was true, Jesus (Yeshua) was really real, and He was her savior!! Suddenly, it became clear that all the people Hayley had thought were against her, causing her to feel like an outsider, were the ones who had taken her by the hand and helped her come out of the darkness, leading her into His majestic light! 

While many people experience transformation and a renewed life soon after finding faith in the Almighty, that was not the case for Hayley. Though she had accepted Yeshua into her life and was ready to live for Him, her life became considerably worse before it got better. From attempting suicide to living with drug dealers and a witch, Hayley had to go through a lot more than the 'just say the prayer' lifestyle to truly invite Yeshua into her life! 

Hayley recalls, "I was living in darkness, and the light was trying to pull me out, but the powers of darkness were holding me back. There was a struggle going on to keep my life in bondage."
Desperate and hungry for Yeshua and His Word, Hayley went to a Christian friend at her theater school, feeling ready to read the book "Where Were You When I Was Hurting?" by Nicky Cruz, which she was offered months before. As Hayley read, her room lit up as though a spotlight was being shone into her bedroom. Filled with awe and fear, Hayley listened to the Ruach HaKodesh (Holy Spirit) as He spoke to her, turning her fear into peace and revealing her future. He instructed, "You will go to Spain, and you will tell your parents about me." As Hayley listened, she felt her faith rising and hope wash over her as the Father promised to stay by her side through it all, guiding her just like the mare and foal in the poster hanging on her bedroom wall. 

That encounter was the spark Hayley needed to be set on fire for God! Broken free from the chains of drugs, eating disorders, the occult, and more, Hayley's life took a drastic turn, one that her parents noticed as soon as they were reunited. "There must be a God," her mother exclaimed at the sight of her daughter's transformation. For years, Hayley had worn black clothes because she had felt dark on the inside; now, she wore bright colors because she felt filled with God's light and love! Just as the Father had shown her, Hayley's future began to unfold before her eyes. Led to return to Cornwall, she completed her course, receiving a diploma in performing arts, before officially moving to Spain, where she learned Spanish, worked with the Andalusians horses and played an extra in films. 
Newly saved, Hayley took her mother with her to explore the area and find a like-minded congregation. When they walked into the Mijas Costa Fellowship, the elder at the door welcomed them warmly and said to Hayley, "God has brought you here to take you back to the person He has created you to be." At that moment, the prayer Hayley had so desperately expressed to the Father was answered. All these years, she had been wearing so many masks that she didn't know who she was anymore, but, standing at the entrance of this church, the chains were released, and Hayley was set free! Devoted to her new relationship with the Messiah, Hayley dedicated her time to grow stronger in her faith. Then, one day at a fellowship meeting in a local Spanish restaurant, Hayley met a young man named Kenny Russell. 

During a trip to Cornwall, where Hayley was visiting with friends, she contemplated whether she should stay in the UK or return to Spain. As she prayed about the possible transition, Hayley felt the Father strongly lead her to go back to Spain, proclaiming that it was time for her to meet her spouse. Nine months later, through divine appointments and holy assignments, Hayley was standing under a chuppah in a Baptist church in Dunoon, Scotland, saying, "I Do!"

Everything leading up to Hayley and Kenny's union was miraculous. After attending a friend's wedding and having a divine appointment with a couple they'd never met, together, they began traveling around the UK, sharing their faith and praying for the sick. During their journey, Hayley was gifted a winter wedding dress, even though they had planned for an April wedding in Spain. God was taking the reins, and as they went from place to place, Hayley and Kenny watched as the new, God-driven plans fell into place. People donated money towards their marriage, Kenny's father opened his church for the ceremony, and others gifted them with a veil, hairdresser, chauffeur, bridesmaid dresses, and more! 
Leading up to the big day, the scripture impressed on Hayley's heart was, "Seek first the Kingdom of God and His righteousness, and all these things shall be added to you. Therefore, do not worry about your life, what you will eat, what you will drink, or what you will wear. Your heavenly Father knows that you need all these things. So, don't worry about tomorrow." (Matthew 6:25-34 Paraphrased)
Applying these verses to their lives, a week before the wedding, Kenny and Hayley were invited to Spain for a historical event. Despite the stress of last-minute wedding preparations, the couple left with a group for Toledo, driving the film crew and participating in the event that removed the dark cloud which had hung over the region for decades. With the Prime Minister of Israel, Chaim Herzog, present, King Juan Carlos stood before the nation to publicly apologize for the thousands of Jews who were murdered during the Spanish Inquisition. This display of repentance deeply impacted Hayley's heart, and she knew that one day they would move to Israel, becoming co-laborers in the end-time harvest.

Returning to Dunoon, joy filled Kenny and Hayley's hearts as family and friends gathered to witness their marriage. Uniting two cultures into one, embodying Israel, Kenny and Hayley began their lives together. Rather than the usual wedding presents of household items to help build their home, guests gave the Russells suitcases, foreshadowing their lives together.

While volunteering with the Exobus Project and learning to drive coaches that would transport the Jewish people out of Ukraine to make Aliyah in Israel, Hayley discovered that she was pregnant with their daughter, Hannah-rose. As a family, the trio has vowed to serve Yeshua with all of their hearts. The road has not been easy, but, together, they remain faithful to what the Father has called them to do with their lives. The Russell's have lived in many lands — the UK, USA, and Israel — and traveled throughout the nations, sharing the Good News that the Messiah has come!